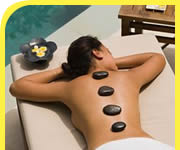 | | |
| --- | --- |
| | Avila Mary A Ccht CBT in South Lake Tahoe, CA |
| | Dale A Cress in Carol Stream, IL |
| | Chiropractic Center of Annapolis - Kathryn Alexander DC in Annapolis, MD |
| | Katie Edwards, M.S., L.Ac. - Live Well with Acupuncture in Endicott, NY |
| | Valley School Of Dance in Geneseo, NY |
| | Anchor Chiropractic Healing Institute in Anchorage, AK |
| | Options Center for Health in Peoria Heights, IL |
| | Darlene Carswell, Acupuncture Physician in Fort Myers, FL |
| | Robertson Dennis DC in Fresno, CA |
| | Sightlines Vision Center - Terry Trinka OD in Conifer, CO |
| | Acupuncture & Chinese Herbal in Sudbury, MA |
| | Davis Brent W in Nashville, TN |
| | Tonya Fleck ND in Soquel, CA |
| | Fleetwood Dawn M in Grand Blanc, MI |
| | Atwood Andrew D LMFT in Grand Rapids, MI |

From Our Blog:


Holistic Practitioners For Beauty

Holistic medicine is increasing in popularity in the Western world as more and more consumers rely on natural products instead of artificially produced items. As the "green" and organic trends sweep across the United States, many consumers are becoming more interested in the concept of holistic medicine and the idea of visiting a holistic practitioner as a way of dealing with commonly... Continue Reading
Mulliken Scott ND
86 York Street
Kennebunk, ME
04043




(207) 985-3279

smilenh.com


Naturopathic physicians nd.
Reviews


By Lucy L. from Surry, ME
Posted Aug 11, 2016

I was treated for Lyme by Dr. Mulliken in 2011, four months after the bite of a wood tick that left inflammed redness the size of a basketball. After a summer of misery and delayed diagnosis under the care of conventional doctors, including 6 weeks on doxycycline, I was only getting worse. I learned of Dr. Mulliken through a friend who was treated successfully for Lyme after two years of misdiagnosis. I too was treated successfully through herbal medications. I credit DrMulliken with saving my life. He was helpful in many ways, giving me the hope I needed for a return to health.
. I just read a negative review on this site from the same year by Bob Martin, and would counter much of what he said. The office was very clean, professional, and easy to find. Dr Mulliken has a proper degree as a naturopath, and operates as other naturopaths I have visited. I have also consulted his wife who is an osteopathic physician and they work well and professionally as a team. I have recommended both to numerous Lyme sufferers.


By Mark M from Dallas Texas, ME
Posted May 16, 2015

Dr Millikan probably saved my life my Lyme went undiagnosed for several months as all treating ER's use the srtandard Titer test which generally reports 99% Negative for all tests. Great waste of time but the insurance companies love it. Spreaking of insurance companies the review from Bob Martin was clearly written by someone in a regional insurance company employed to bash Lyme treaters.they don't want Lyme accepted as a treatable illness it will cost them millions.
Drs Caprio and Milliken opted to send my blood to a tech lab in Pala Alto California and subject my blood to the "Western Blot" assessment test. Sure enough after being told for months on end I was negative....the Western Blot indicated I was highly infected.
After a few weeks of proper oral antibiotics I was feeling much better and I eventually returned to normal. One can never totally be cured of Lyme is my belief. I had a recurrence a few months ago for the first time in 8 years...and all symotoms disappeared with antibiotics as before.. Some folks who go undiagnosed for years might be required to take IV treatments to cleanse the blood in your body. I did not have this done but understand it is intensive but highly effective.
Millikens office is clean and neat its a very professional setting the entire post by Bob Martin ( no such person) is ficticious to steer you away from treatment. I live a normal life now thanks to a correct diagnosis thanks to this office. I HIGHLY reccoment Drs Milliken and Caprio.
Mark M



By Holly B from Auburn, ME
Posted Aug 9, 2011

I have had good experiences with Dr. Mulliken and his wife, Dr. Theresa Caprio. They combine naturopathic and osteopathic together and have both been through Lyme Disease and have helped many people. My husband had two types of Lyme and he also had leukemia but a preleukemia initially that the allopathic docs did not have any treatment for at that time. Now they have some treatment, but I wonder if the Lyme was underlying his condition all along and precipitated the debilitating preleukemia (MDS). We treated the Lyme with hyperthermia in Germany and with insulin potentiated Rocefin and my husband got better. Instead of 6 months of life the allopaths predicted for him, he lived 5 years of very good quality life. The doctor in Germany was Dr. Douwes of the St. Georg Klinik in Bad Ailbing, Germany. This doctor is amazing and very advanced in his treatments. But Dr. Mulliken was able to help us confirm the Lyme and was a support for a while. Now, I've heard that Maine doesn't allow IV antibiotics but New Hampshire does. Maine is behind the times and needs to get some ILADS.org trained doctors.


By Bob Martin from Biddeford, ME
Posted Mar 16, 2011

I would not recommend this person to treat you! I went to Scott Mulliken as a person both suffering from Lyme but also as a medical student checking out how Lyme is approached by differing doctors.

First off, his office is really hard to find as he has moved a great deal and it is not udated on the net well. He doesn't even have a sign on the street! His office sign on the building itself is really really small and weirdly printed.. Dr. Scott Mulliken also has no website. All this made me wonder, who he was hiding from, his patients? creditors?
I suspected the latter too as someone told me he used to run a restaurant in Kennebunk with his wife Dr. Theresa Caprio; which belly upped in its second year.

I expected knowledgeable medical help and the proper testing suggested for Lyme as he has his name on the back of Dr. Zhang's book on Lyme. NO, I found out he does not even do a physical exam. He only does CONSULTING. Then to my surprise he does not have a good understanding of the current alternantive methods being used to treat Lyme (I am majoring in plant science also at USM) but he still will recommend them. Some of the stuff he recommended was inappropriate for me as I looked it up and some I already knew. When I called hm and asked about it he just shrugged it off.

Totally uncool, as one was a very serious neurotransmitter that if done too much can cause major panic attacks. He never gave me a single exam nor even looked me over and did not even know my weight Please, please .look at the date on his degree and then ask him when he last took a refresher class!

This man is just another of those fake "Lyme literate" doctors I am running into and will be posting a much longer list on Facebook and with other support groups. A very unethical man who takes your money and takes your money and hopefully you will not get hurt. I was pissed as he never got a real degree and is hiding behind his wife's DO degree so he can write prescriptions for drugs

Scott Mulliken has no degree in medicine and never studied at a major college and has absolutely no understanding of nor will be held accountable if that drug he prescribed sends the patient to the hospital. This guy has no idea how bad he can really hurt a person and has no sense of responsibility if his treatment gores awry and you get hurt. I was told by two other people who has seen him and dumped him as a doctor that he doesn't follow through nor is associated with any doctor atany hospital. You are on your own totally. Apparently, naturopaths have no ability to talk to a regular doctor or consult or associate with a hospital but this guy can treat a person who is seriously ill or proscribe major drugs that will make them very sick but is not responsible for you if you end up in the hospital WOW!. Give me that degree! My liability insurance will be so affordable!

This guy gave me the creep immediately and with the weird.smile and the need to turn and look at his computer, his "uhs-huh's" every two seconds. At the the worst he's another background checker doctor, as he gets off looking up patient's backgrounds as he even let me know he does this and thinks thi is funny. Not funny to me but really weird.

As I checked out and paid I noticed again that his outer office is dark dingy and dirty. I mean with old carpet and no plants and dim lights, and it's really funny as the "clinic" has cobbled together homemade tickbite kits (I have no idea what you would need this for), they're; pinned to the wall.with tacks right by the check-out and pay-up spot. The kits so weird in that it looked like a child had done all the printing on them to sell them ...big magic marker letters and price tags. I mean I was glad to pay up and get out as it creeped me totally.

I do however recommend this guy for a "Stephen King novel character", he was right out of one of King's horror novel Maine hometowns; trying to be so peasant as obviously there is major slime oozing out of him somewhere.
.


Share Your Review

Please note: all reviews are screened for spam and take 24-48 hours to be approved.