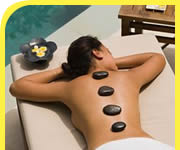 | | |
| --- | --- |
| | Wholeness for Humanity in Washington, DC |
| | Donna Cannava in Cincinnati, OH |
| | Lea's Natural Health Solutions in Knoxville, TN |
| | Lourdes O'Byrne in Miami Beach, FL |
| | A Berkeley Massage Nonsexual in Berkeley, CA |
| | Holistic Center in West Brookfield, MA |
| | Deborah Marks in Albany, CA |
| | Village at Newtown Medical Center - Joseph Kipp MD in Newtown, PA |
| | Newton Chiropractic Center - Julie A Burke DC in Newton Center, MA |
| | Janah Lopresti in Santa Rosa, CA |
| | Meridians Center for Healing in Gaithersburg, MD |
| | Spine Surgeon Victor Hayes in Tampa, FL |
| | Ancient Healing Wisdom in Las Vegas, NV |
| | Tepper Larry Msmac in Frederick, MD |
| | Northwest Chiropractic Center - Wes Harden DC in Wichita, KS |

From Our Blog:


Holistic Practitioner As A Career

If you are looking for an exciting career that will allow you to help people achieve better lives and more complete health, then a career as a holistic practitioner might be the perfect choice for you. Holistic medicine is a branch of medicine that has been increasing in popularity in the western world for the past several decades. Originally thought to be a superstitious and mystical form of... Continue Reading
Natick Massachusetts Holistic Practitioner Listings
Click on a holistic practitioner name for further information.
Acupuncture Health Service
Natick, MA

Licensed acupuncturist. Our specialties include 30 years experience, accidents, acupuncture...

D'Arcy Wellness Clinic
Natick, MA
Global Health Associates
Natick, MA
HSU Li CHUN
Natick, MA
Ginsberg Alan
Natick, MA

Our specialties include paint treatment, auto injuries, arthritis, addictions and asthma. We ca...

Metro West Healing Center - C Thomas Larsen DC
Natick, MA

Chiropractic physician. Our preferred brands include reiki. Our specialties include aromatherapy...

Darcy Geoff Acupuncture and Herbal Medicine
Natick, MA

Helping our customers in english, french, italian, portuguese and spanish. We accept debit cards...

Steward JENI
Natick, MA

We can assist you with massage therapy.