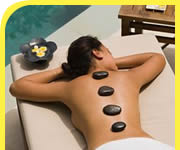 | | |
| --- | --- |
| | Metcalfe Melissa MD in Westlake Village, CA |
| | Wound Healing Center at Good in Baltimore, MD |
| | A Chiropractic Center in Staten Island, NY |
| | Intergrative Health Center in Madison, WI |
| | Beautiful Health in Fairfield, CT |
| | Wellhausen Institute - Sylvie Wellhausen DC in Loma Linda, CA |
| | Mill Valley Family Chiropractic Center - Jesper Lundbaek DC in Mill Valley, CA |
| | Raul Griego MD in Albuquerque, NM |
| | Shambhala Centro Holistico in Miami, FL |
| | Chen's Holistic Acupuncture in Upland, CA |
| | NEB Doctors North Carolina in Winston Salem, NC |
| | Heart of Texas Holistic Health in Austin, TX |
| | Karen Glascock in Durango, CO |
| | Be Hive of Healing Center in Santa Monica, CA |
| | Massage Therapy Associates in Wakefield, RI |

From Our Blog:


Why Medicine Isn't Always the Answer

A recent trend in the Western world is the increased prevalence of holistic medicinal practices and holistic practitioners who are setting up practices all over the United States. As consumers become more interested in improving their lives in natural ways, holistic medicine has increased in popularity and many consumers are evaluating holistic medicine as a legitimate way to deal with common... Continue Reading
Inner Light Healing
636 E. Eisenhower Blvd. Ste 200
Loveland, CO
80537

970-744-2480

innerlighthealings.com
innerlighthealing@hotmail.com

We are an office dedicated to assisting you with your relaxation and healing needs. At Inner Light Healing, we offer a wide variety of massage modalities, Reiki and Reiki classes.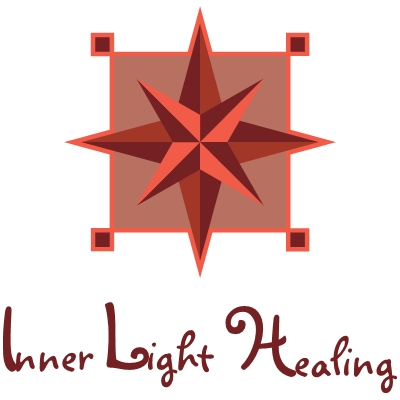 Reviews


By Chelsea from Fort Collins, CO
Posted Apr 24, 2010

I had the most amazing session with Angela, and her office was just so beautiful! I encourage everyone to try her out, she is very intuitive. She is able to make you feel comfortable, and relaxed, while she uses energy to heal you. It was just great! I am going to be taking a Reiki class with her, and can't wait! Thank you Angela


By Meredith J. from Loveland, CO
Posted Jan 1, 2010

I was dealing with a lot of overwhelming emotional issues, so I emailed Angela for a reiki session. She was very pleasant and informative. During the reiki session, she was able to see things that I never told her! I, at that point, realized this is what I needed to be doing to help fix myself. The session was extremely relaxing and I was able to put a lot into perspective! She explained what was going on with my chakras, and give me some pointers on how to work on them. I encourage everyone to email her and try reiki!


By Grace T. from Loveland, CO
Posted Dec 11, 2009

I really enjoyed my first Reiki session with Angela. She did energy work on me, and it was so refreshing! I felt great afterwards, and felt like things were clearer. I was not sure what to think of Reiki at first; but now I realize (after 4 sessions) that this is something that is really making a difference in my life.


By Jessica R. from Loveland, CO
Posted Jul 8, 2009

Angela has been working on my knee with the use of Reiki. I could feel the energy flow through my body. After a couple of sessions with her, my knee is not only feeling better, but I feel a change in my emtional and spiritual being. I highly recommend Reiki from Angela. She has a gentle tone and really cares about her clients.


By A D from Loveland, CO
Posted Jun 21, 2009

Tonya was very attentive to my needs, she really improved the way my back felt. I really appreciate the time she took and the information she gave me on how to keep my back feeling well! She was a delight!


By Cassie S. from Loveland, CO
Posted Jun 19, 2009

I have had problems with severe headaches, neck and back pain. I had my first Reiki session with Angela, and I was somewhat skeptical at first, but afterwards my pain was completely gone. I have had several sessions so far, and they have all been successful. I do not like to take medication, but in the past that was the only route to manage the pain. Now, I am pleased to find that I do not need to take pain medication to function throughout the day. Angela was very patient with me, and I appreciated that she took the time to explain the process. I have recommended Inner Light Healing to several of my friends and family. Thank you again Angela!


By Dan G from Loveland, CO
Posted Jun 19, 2009

Angela has helped me so much over the last few months. I have chronic and severe pain in both of my knees. It can get to the point where I can not even play with my kids on the floor, and that is really depressing. After a session with Angela I can actually walk up and down the stairs without pain. It really is amazing. Angela, I want to thank you for everything that you have done for me, and even more importantly my children thank you!!!!!!!!!


By D from Fort Collins, CO
Posted Jun 19, 2009

Angela and Tonya held an informative class on Reiki. I was so impressed with the presentation that I believe that I will sign up for the next Intro to Reiki class.

I have had a Reiki appointment with Angela recently and that left me feeling refreshed and my spirit rekindled.

Anyone who is interested in this modality, please check in with these two ladies...you won't be disappointed


By J.J.B from Loveland, CO
Posted Jun 18, 2009

I throughly enjoyed my treatments at Inner Light. Tonya was very in tune with my needs. She adjusted her pressure to me very well and found places to work on that I didnt even know needed it untill then! I am a client for life now!

Share Your Review

Please note: all reviews are screened for spam and take 24-48 hours to be approved.