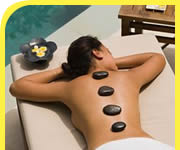 | | |
| --- | --- |
| | Accommodation in New York in New York, NY |
| | Heallthful Dynamics International in Orlando, FL |
| | Physicians Healthcare Center in West Palm Beach, FL |
| | Homeopathy Works in Berkeley Springs, WV |
| | Faygenholtz Arthur S D C in Santa Cruz, CA |
| | Kurek Tracy PAC in Ridgway, CO |
| | R & R Chiropractic - Kathryn Braun DC in Metamora, IL |
| | Future Healing Traditions in Apex, NC |
| | McGovern Cynthia L in South Portland, ME |
| | White Winds Institute-Energy in Atlanta, GA |
| | Chiropractic Health Alternatives in South Portland, ME |
| | Maintaining Peak Performance in Alexandria, VA |
| | Indigo Spirit in Hurricane, WV |
| | Julie Rybinski Aromatherapy in San Diego, CA |
| | Reach Out Seek Empowerment in Abington, PA |

From Our Blog:


Holistic Practitioner As A Career

If you are looking for an exciting career that will allow you to help people achieve better lives and more complete health, then a career as a holistic practitioner might be the perfect choice for you. Holistic medicine is a branch of medicine that has been increasing in popularity in the western world for the past several decades. Originally thought to be a superstitious and mystical form of... Continue Reading
Roanoke Virginia Holistic Practitioner Listings
Click on a holistic practitioner name for further information.
Diane W Elliot
Roanoke, VA
Roanoke Valley Chiropractic - Mark D Schueler DC
Roanoke, VA

Member of the christian chiropractic association. We accept cash only, mastercard, money orders an...

Mountain Song Center for Life
Roanoke, VA

Certified. Our preferred brands include reiki. Our specialties include ashiatsu, energywork, gif...

Health Matters
Roanoke, VA

Certified massage therapist. Our specialties include emotional, gay, lesbian, marital & blende...

Lifestream Center
Roanoke, VA

Our specialties include mind & body. We can assist you with holistic health center. Open fo...