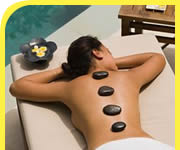 | | |
| --- | --- |
| | Stevens Julia NMD in Coeur D Alene, ID |
| | Tiger's Touch Massage Therapy in Mount Union, PA |
| | Burger King in Battle Creek, MI |
| | Health & Stress Management in Nashville, TN |
| | Body-B-Healthy in Crestview, FL |
| | Posner Jon, CA, LAc in Haddonfield, NJ |
| | Mancuso Lori DC NE in Pleasanton, CA |
| | Neck Back and Beyond in Fairfax, VA |
| | Radiance Healing Center in Seattle, WA |
| | Alvey-Allen Diane in Worthington, OH |
| | Caritas Spiritist Center in Boulder, CO |
| | Touch-Health Natural Healing in Los Angeles, CA |
| | Noelle Holgar MD in Ashburn, VA |
| | Katie Reich in Tuscaloosa, AL |
| | 21st Century Praise Inc in Los Angeles, CA |

From Our Blog:


Holistic Practitioners For Beauty

Holistic medicine is increasing in popularity in the Western world as more and more consumers rely on natural products instead of artificially produced items. As the "green" and organic trends sweep across the United States, many consumers are becoming more interested in the concept of holistic medicine and the idea of visiting a holistic practitioner as a way of dealing with commonly... Continue Reading
Marquette Michigan Holistic Practitioner Listings
Click on a holistic practitioner name for further information.
Jeffries Chiropractic Healing
Marquette, MI

Palmer graduate. Our specialties include contact reflex analysis, holistic practitioner an...

Marquette Chiropractors Office - Bill Houghton DC
Marquette, MI

We accept discover, mastercard, preferred providers with bcbs, wassau, u.p. health plans and mos...

Tree of Like Coaching
Marquette, MI
Marquette Chiropractic & Wellness
Marquette, MI

We can assist you with 30% - 65% discount card available for non- insured , and other conditions...

Alternative Health Center
Marquette, MI

Discover the healing energy within yourself, state-of-the art biofeedback, trauma erase, allerg...

Intentional Healing Massage
Marquette, MI

Our preferred brands include bioset. Massage. Our specialties include bioset, body scrubs, brida...