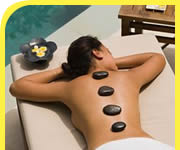 | | |
| --- | --- |
| | Ying Communications in Marblehead, MA |
| | Angelone Chiropractic in Newburgh, NY |
| | Gentle Waters Healing Center in Gainesville, FL |
| | Phillips Rebecca K in Albuquerque, NM |
| | Homeopathy Advanced in Richardson, TX |
| | Ming Qi Acupuncture PLLC in New York, NY |
| | Body Works by Dee Dee in Dallas, TX |
| | Lane Chiropractic Office - Lesa Lane DC in Corning, CA |
| | Acupuncture & Traditional in Denver, CO |
| | Circle of Health Clinic in Bend, OR |
| | Center for Energetic SCI in Philadelphia, PA |
| | Darlene Dillon Enterprises Limited in Glen Cove, NY |
| | Cambridge Wellness Center in North Cambridge, MA |
| | Castro Holistic Health Center in San Francisco, CA |
| | Elaine Huang in Bozeman, MT |

From Our Blog:


Yoga Taught With Professional Holistic Practitioners

Holistic practitioners are individuals who use a holistic approach to medicine and may recommend many alternative treatment methods for dealing with common ailments. One of the most common treatments in holistic medicine is yoga. What is Yoga? Yoga is a holistic method with origins in many Asian cultures. Yoga is usually accompanies by mediation and sometimes uses chanting to achieve a... Continue Reading
Kalamazoo Michigan Holistic Practitioner Listings
Click on a holistic practitioner name for further information.
Bronson Center for Integrative
Kalamazoo, MI
Community Healing Center
Kalamazoo, MI
Ergonomics
Kalamazoo, MI

Our specialties include a decade of service in the usa, as management temps we enable owne...

Health & Energy PC
Kalamazoo, MI

Board certified. Our specialties include aches & pains, chronic conditions, facial rejuvenation...

Higher Self Healing Center LLC
Kalamazoo, MI
Living Well Inc
Kalamazoo, MI
Professional Therapeutic
Portage, MI

Certified massage therapist. Our specialties include headaches, insurance is billed for you, nec...

Stonewater Physical Therapy
Kalamazoo, MI

Our specialties include women's pelvic dysfunction. Specializing in womens pelvic dysfunction, mos...

Morningstar Resources PLLC
Portage, MI

Sharing concerns can lead to solutions..

Sandra Plakke
Kalamazoo, MI
The Shamanic Vine
Kalamazoo, MI
Borgess Health - Borgess Health & Fitness Center, Integrative Medicine
Kalamazoo, MI

Certified therapists. Our specialties include certified therapists, classes also available...

EAP Consultants
Kalamazoo, MI
Elina Herbal Skin Clinic
Kalamazoo, MI

Helping our customers in english and russian. We accept american express, debit cards, discover...